BOOK DIRECT WITH US FOR THE BEST PRICES!
At Red Sea Dive Center on the South Beach of Aqaba offers a range of services including accommodation, swimming pool, kids pool, restaurant and diving.
We have 13 simple but elegant double rooms, most of them overlooking the beautiful Red Sea or at our swimming pools. Our en-suite rooms which include comfortable beds, air conditioning, spacious closets, high speed Internet, a personal shaving mirror, satellite TV, and a minibar.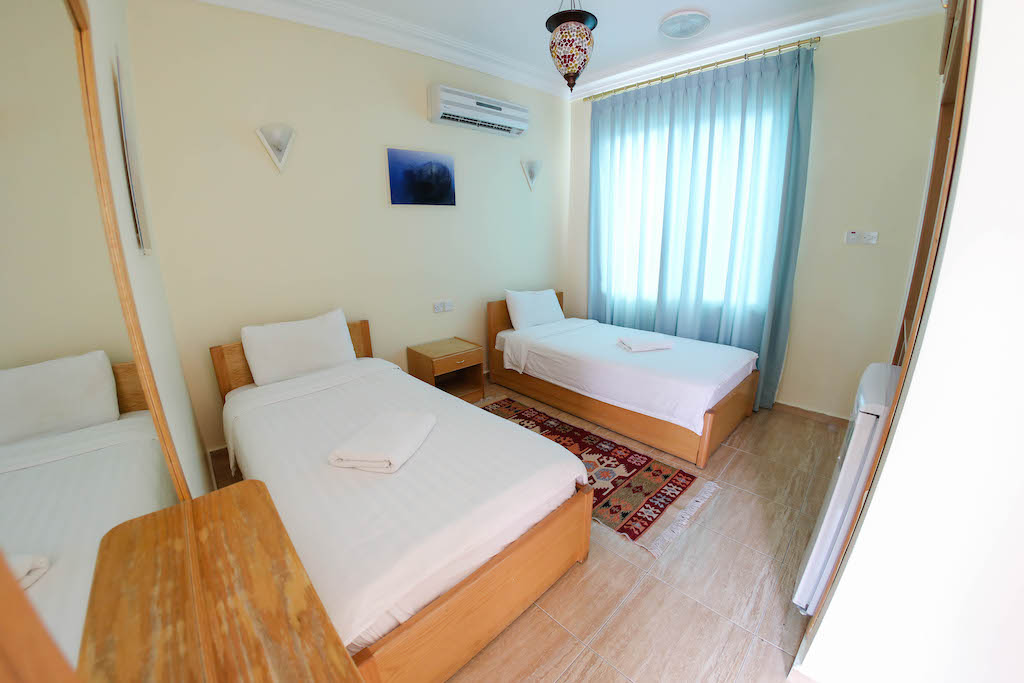 En-suite bathroom with air conditioning. Satellite channels are offered for your entertainment. A minibar, and a refrigerator are provided. Hair dryer available on request. Non-Smoking room.
Size: 9 sq m

Maximum Occupancy: 1 Person.
Starting price 30 JOD per night (include breakfast)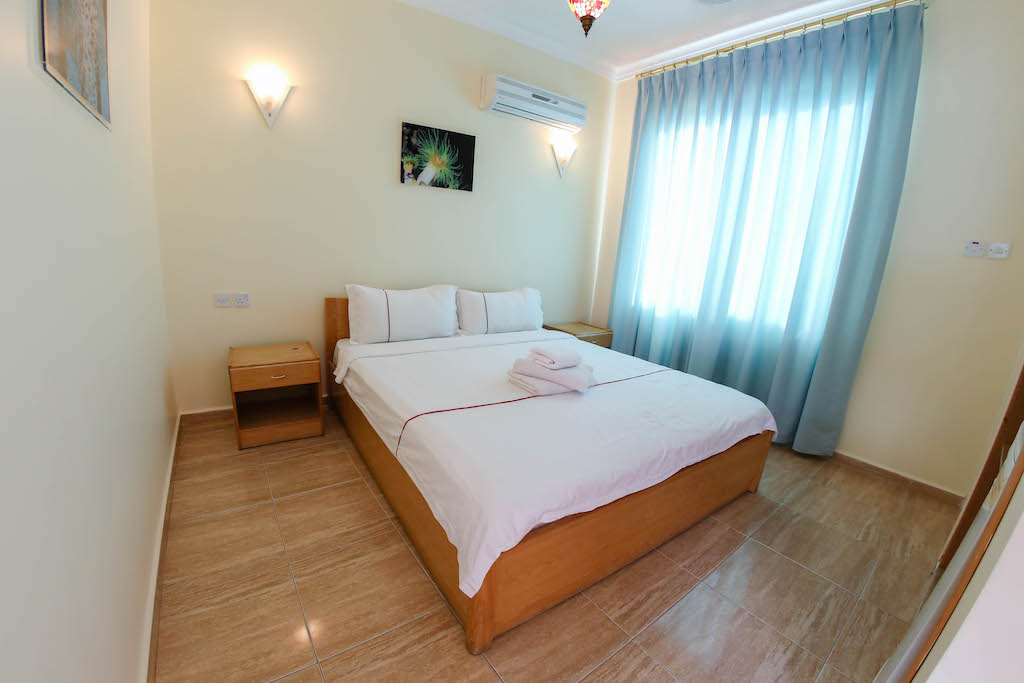 En-suite bathroom with air conditioning. Satellite channels are offered for your entertainment. A minibar, and a refrigerator are provided. Hair dryer available on request. Non-Smoking room.
Size: 16 sq m
Maximum Occupancy: 2 Person.
Starting price 40 JOD per night (include breakfast)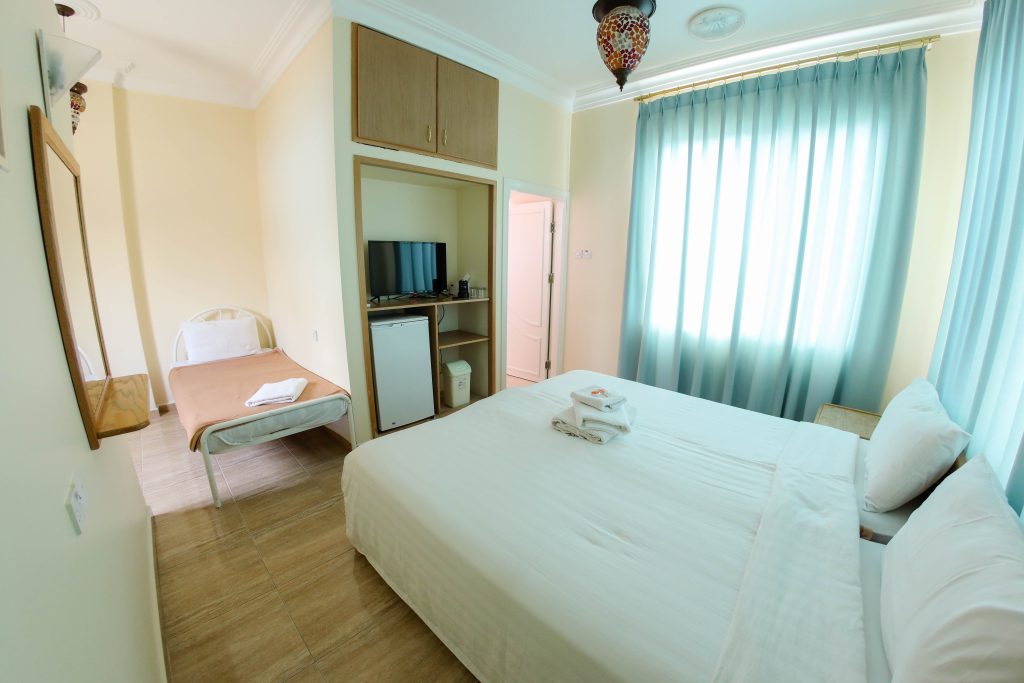 En-suite bathroom with air conditioning. Satellite channels are offered for your entertainment. A minibar, and a refrigerator are provided. Hair dryer available on request. Non-Smoking room.
Size: 16 sq m
Maximum Occupancy: 3 Person.
Starting price 50 JOD per night (include breakfast)